Description
InnoEnergy is the innovation engine for sustainable energy across Europe supported by the European Institute of Innovation and Technology. True sustainability also means an industry that's commercially viable, endlessly innovative, and highly competitive. They make this possible by helping Europe adopt pioneering new technologies, without risk or complexity. From mobility to construction - from renewable energy sources to smarter storage solutions - our commercially-attractive technologies are the product of a trusted ecosystem for sustainable energy. The transport and mobility sector is responsible for about 1/3 of Europe's energy consumption and about 1/4 of overall greenhouse gas emissions. As such, this thematic area plays a significant role in the transition of the energy system of the EU. The need for a transition to an energy efficient and clean transport and mobility sector is also recognized in latest communications of the EU commission, for example in the winter package for accelerating clean energy innovation in the mobility-package for example. Points of interest for InnoEnergy are currently: e-mobility, hydrogen, alternative synthetic fuels, smart integration of the energy sectors power and transport. We see opportunities in all transport modes and further innovation opportunities arise from, for example: new mobility business models, last mile solutions, multi-modality and sharing economy.
Livres blancs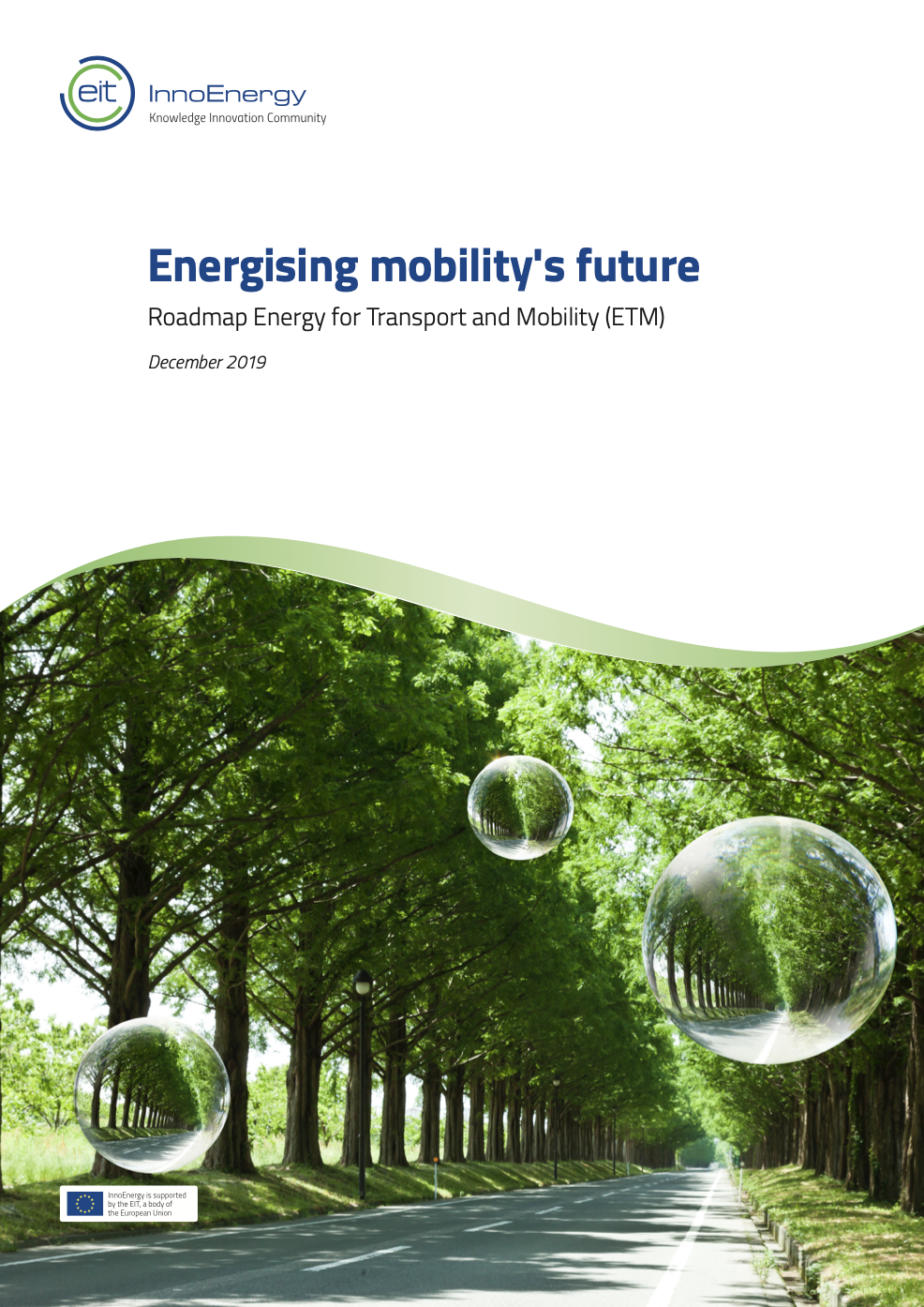 Energising mobility's future Roadmap - Energy for Transport and Mobility (ETM)
Télécharger
Vidéos
Energy Mobility: How reinventing mobility will affect the energy transition?