Description
Nice Côte d'Azur's transportation priority is to promote environmentally friendly or clean energy modes of transportation. Today, 70% of European Union citizens live in urban areas. The European Community's goal of reducing greenhouse gas emissions by 20% between 1990 and 2020 must result in the implementation of sustainable mobility tools, favoring environmentally friendly modes of transportation that enable everyone to change their habits and attitudes. It is with this in mind that the City of Nice and Nice Côte d'Azur are deploying new, innovative and more environmentally friendly mobility services.
Livres blancs
Nice Côte d'Azur - Sur la route de la mobilité durable
Télécharger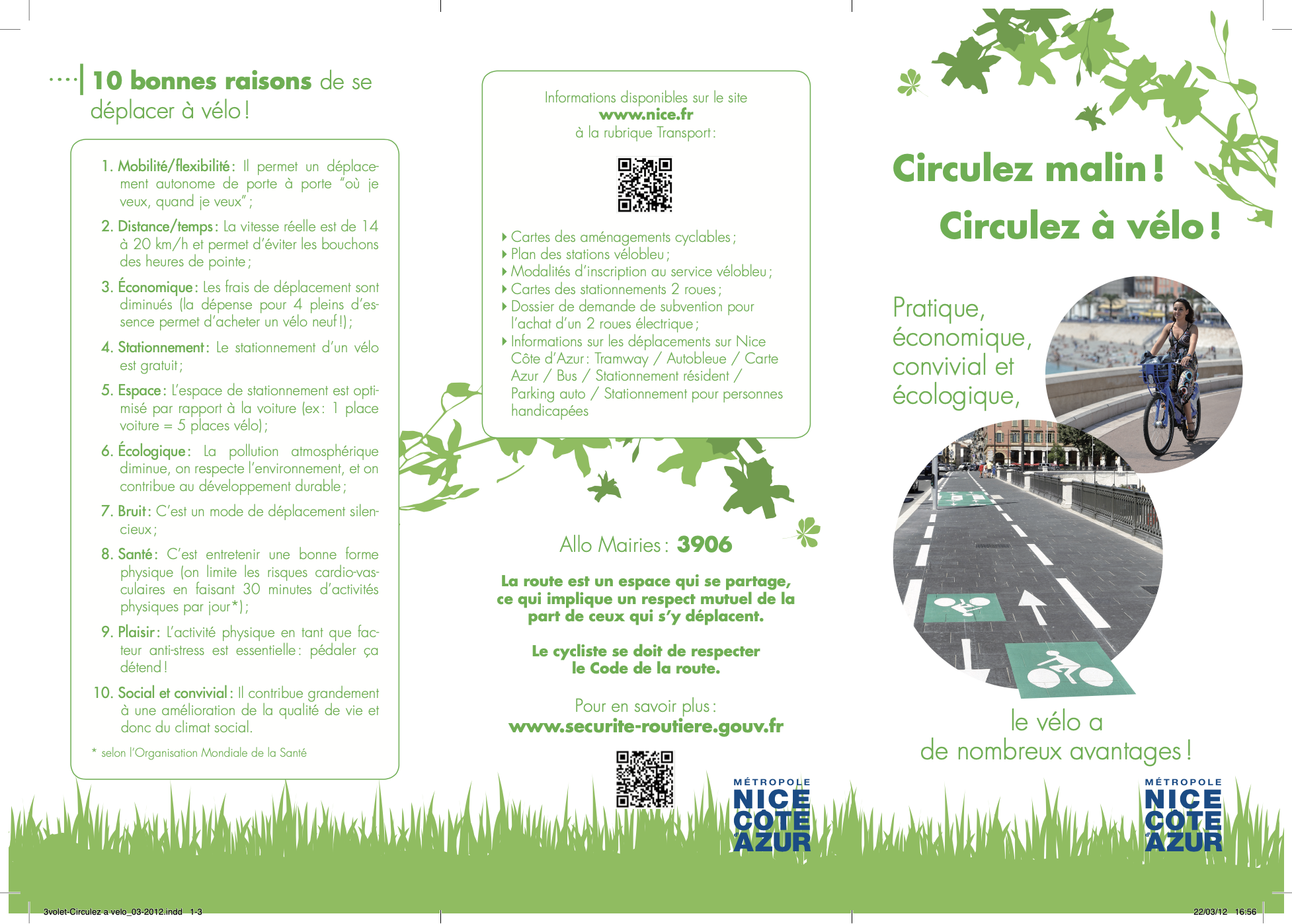 Circulez malin ! Circulez à vélo !
Télécharger
Vidéos
Nice, ville verte de la méditerranée