Description
Via is re-engineering public transit, from a regulated system of rigid routes and schedules to a fully dynamic, on-demand network. Via's mobile app connects multiple passengers who are headed the same way, allowing riders to seamlessly share a premium vehicle. First launched in New York City in September 2013, the Via platform operates in the United States and in Europe through its joint venture with Mercedes-Benz Vans, ViaVan. Via's technology is also deployed worldwide through dozens of partner projects with public transportation agencies, private transit operators, taxi fleets, private companies, and universities, seamlessly integrating with public transit infrastructure to power cutting-edge on-demand mobility. We're looking for entrepreneurs who are excited about getting in on the ground floor of a fast-growing start-up; imaginative thinkers who relish wearing multiple hats and never back down from a challenge. We want people who get things done.
Livres blancs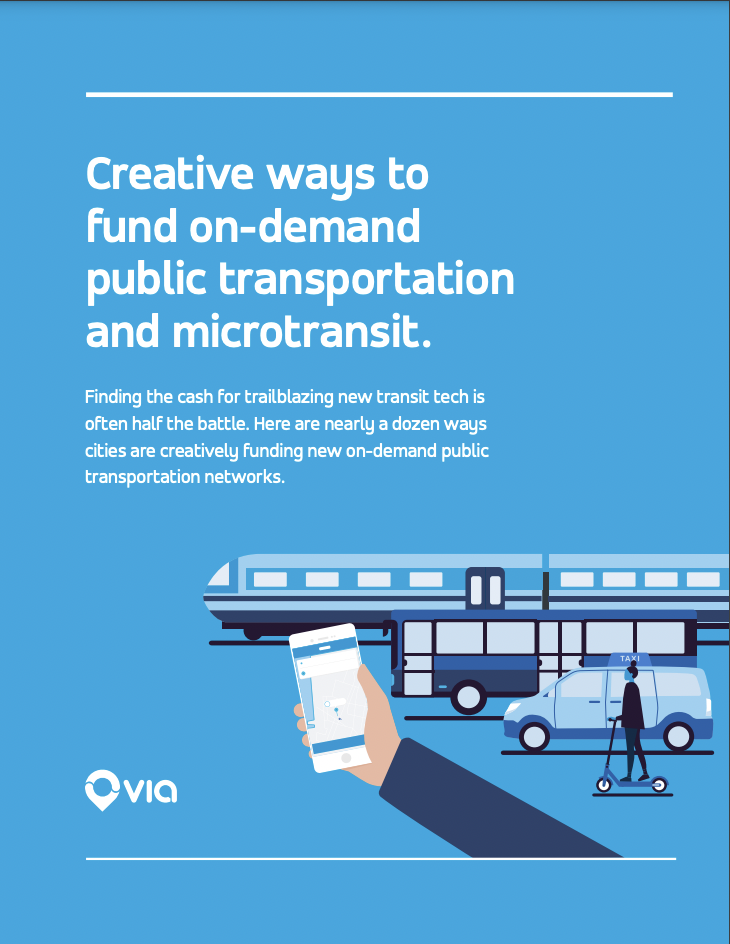 Creative ways to fund on-demand public transportation and microtransit
Télécharger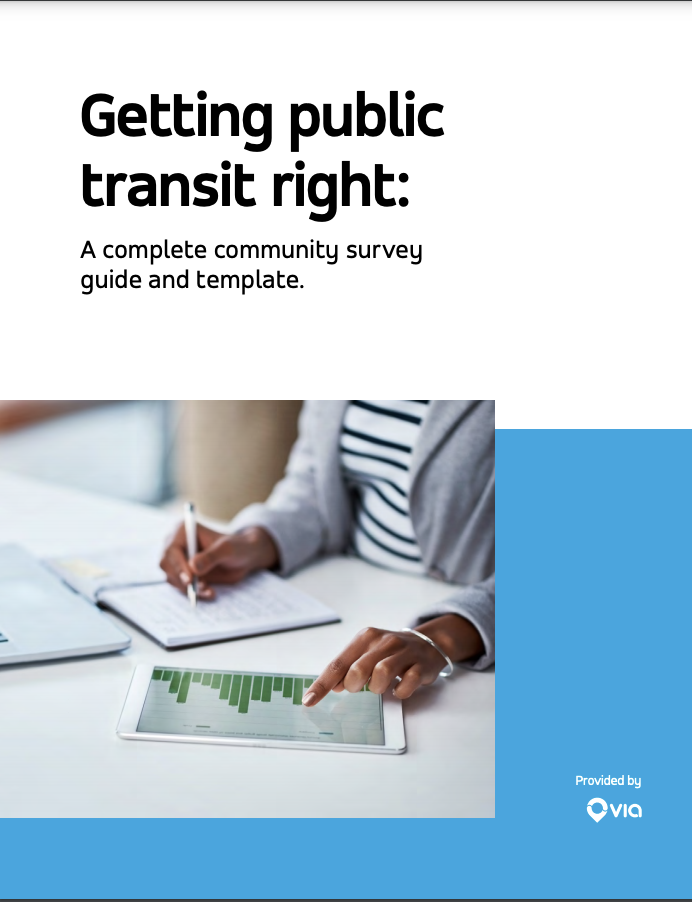 Getting public transit right: a complete community survey guide and template.
Télécharger
Vidéos
How to use on-demand transit as a tool to advance mobility equity.
Business cases
SacRT and Via partner to relaunch the largest microtransit service in North America
En savoir plus
Sault Ste. Marie launches an on-demand during times of low-demand
En savoir plus